Winning Time: The Rise of the Lakers Dynasty S01E10 FINAL FRENCH HDTV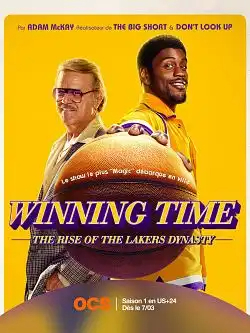 Poids du torrent
:
541.4Mo
Date d'ajout
:
27/05/2022
Winning Time: The Rise of the Lakers Dynasty S01E10 FINAL FRENCH HDTVFocus sur l'équipe de basket-ball des Lakers de Los Angeles qui a dominé le classement en NBA dans les années 1980. Parmi les joueurs emblématiques : Magic Johnson, Kareem Abdul-Jabbar Jamaal Wilkes, James Worthy, Byron Scott ou encore Michael Cooper.
Aide

Vous devez vous inscrire afin de télécharger
Veuillez créer un compte gratuitement sur Torrent9 pour accéder aux téléchargements illimités et au streaming !